The
Baton Rouge
City Deli
---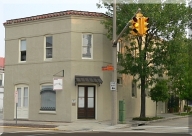 ---
Thanks to those of you that supported the template for a Baton Rouge, Louisiana deli.
Morning Advocate Review here
We featured a convenient 15 minute Pick Up Zone right at our front door.
Unfortunately the downtown business community did not support the big city Deli concept.
George's City Deli was another FIRST in Baton Rouge.
The only deli in Louisiana serving Hebrew National Products.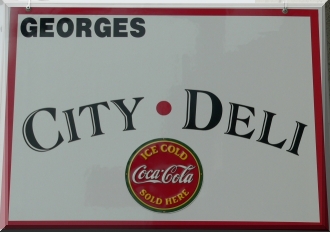 You'll Fit Right In!
Choose Pastrami, Corned Beef, Salami, Turkey, Ham, or Roast Beef,
with Muenster, Provolone, Baby Swiss or Cheddar
on Rye, Pumpernickel, Sour Dough, Kaiser Roll, Wheat or French for a traditional deli sandwich
or mix and match for your own special sandwich.
The Daily Special rounds out a complete deli Menu and Box Lunches to go
make The City Deli a regular stop for Baton Rougean's that enjoy good food and good company.
Yes, "You'll Fit Right In !"
.

Walking distance from many downtown offices to George's City Deli
Orders and box lunches to go by phone or fax will be ready for pick up when you arrive.


---
---



---
youllfitrightin.com
Copyright © George's 1996-2009