The ORIGINAL George's
Baton Rouge Restaurant
---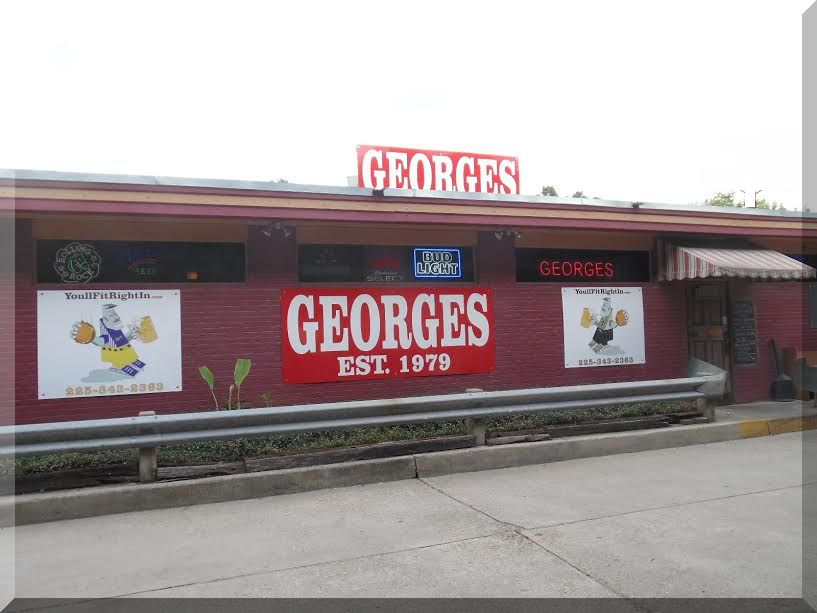 This template for the Louisiana Neighborhood Resturant-Bar found in every city in the state,
features the First Covered Parking, the First World Wide Satellite Tele-Communications, and now
FIRST in Baton Rouge on the Internet.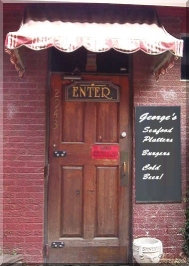 You'll Fit Right In!
Featured on
ESPN Taste of the Town 2013

Hamburgers, Po-Boys and the daily Special round out a MENU that make it a regular stop for Baton Rougean's that enjoy good food and good company.
Yes, "You'll Fit Right In !"
.Open 7 Days a Week, 364 1/2 Days a year. 11 AM til 11 PM or whatever
Under the I-10.(map)
Orders to go by phone or fax.
VOICE:(225) 343-2363
FAX: (225) 343-FOOD.
---
Bumper Sticker on request.
White on Black or White on Green
Available with stamped self-or-other addressed envelope/s ONLY
Send to:
George's
2943 Perkins Road
Baton Rouge, LA 70806
Just minutes from L.S.U.
---
T- shirts available. Prices on request. Call 225-343-2363.

---
Georges Email
---

George Jr
and The Mystique Krewes de la Capital Virtual Mardi Gras


---



---
youllfitrightin.com
Copyright © George's 1996-2017

Created By:aVe
Baton-Rouge.com